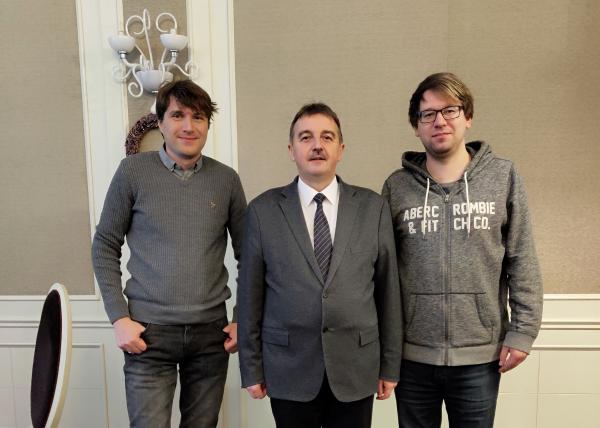 In late January 2020, the President of the Ukrainian Association for Jewish Studies Dr. Vitaly Chernoivanenko and the UAJS Vice President Dr. Serhiy Hirik visited the Podkarpackie Voivodeship (Subcarpathian Province) at the invitation of the head of the Center for Jewish History and Culture at the University of Rzeszów Prof. Wacław Wierzbieniec.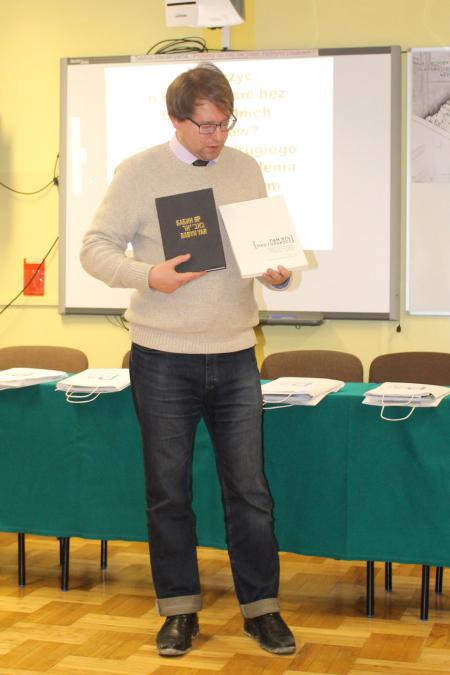 On January 28, both scholars had the presentations for history teachers in the Sub-Carpathian Teacher Education Center in Rzeszów within the conference "Why and How Should We Study Holocaust?" Dr. Chernoivanenko spoke about the educational and academic initiatives of the Babyn Yar Holocaust Memorial Center, and Dr. Hirik made a comparison of different aspects of teaching the history of the Holocaust in Ukraine and Poland.

Alongside this, the UAJS representatives visited the Nowosielce and Zarszyn villages in Sanok County, joining the commemoration of the Jewish victims. Dr. Vitaly Chernoivanenko also took part in the commemorative events held at the new Jewish cemetery of Rzeszów and at the University of Rzeszów.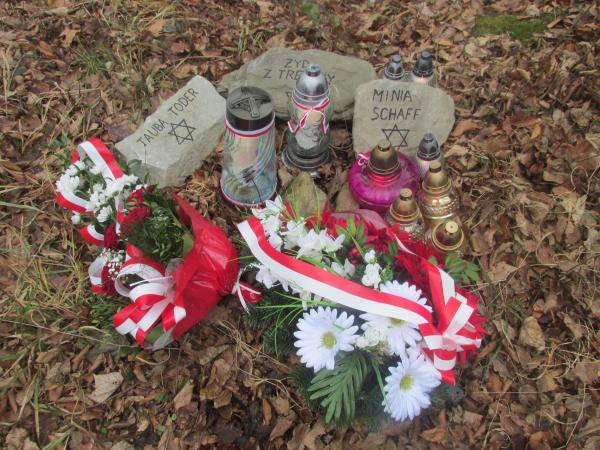 The photos are provided by the Sub-Carpathian Teacher Education Center and the Ukrainian Association for Jewish Studies