2022-03-27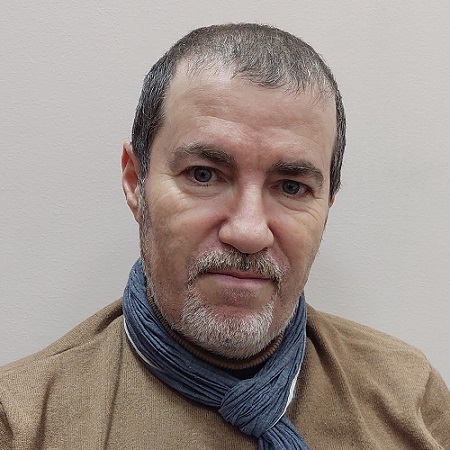 The Ukrainian Association for Jewish Studies is pleased to announce the appointment of Eugeny Kotlyar as Head of the Association's Academic Board.
Eugeny Kotlyar is a PhD, Professor at the Departments of Monumental Painting and Art History of Kharkiv State Academy of Design and Arts, curator of the Center for Oriental Studies of KSADA, and editor-in-chief of the Bulletin of the Kharkiv State Academy of Design and Arts.
His main research areas include Jewish art, synagogue wall-painting decorations, and Kharkiv Jewish local lore. He is the author of about 200 publications (articles, catalogs, books, and edited books) and participant of numerous congresses and conferences in Europe, North America, and Israel. Trained as an artist in monumental arts and as an art historian, he has participated as a designer and stained-glass artist to restore synagogues and Jewish community centers in many cities of Ukraine. He also created exhibitions in several Jewish museums, including the multimedia space of the Drobytsky Yar Memorial in Kharkiv.
Let us wish Professor Kotlyar a fruitful work.