2022-01-11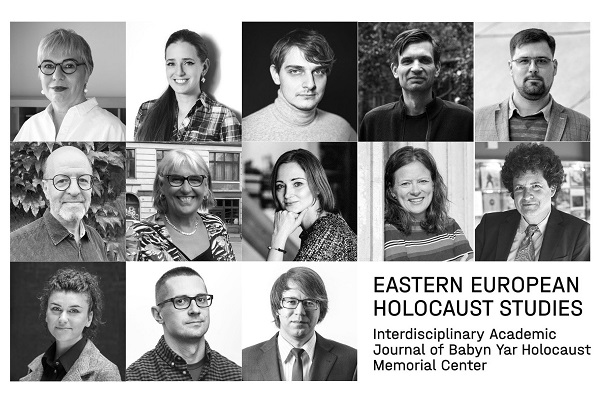 "Eastern European Holocaust Studies" journal invites researchers dealing with the history of the Holocaust to submit their articles. The topic of the first issue is "Ukraine and the Ukrainians in Holocaust Literature." UAJS' President Vitaly Chernoivanenko is a member of the journal's Editorial Board.
To submit an article, send an abstract (max. 500 words) and a bio note (max. 100 words) by 15 January 2022 to Helena Duffy at eehs@degruyter.com. Authors will be notified of acceptance shortly. Full articles will be expected by 30 June 2022.
Additional information can be found here (tab "Submit").