2021-03-04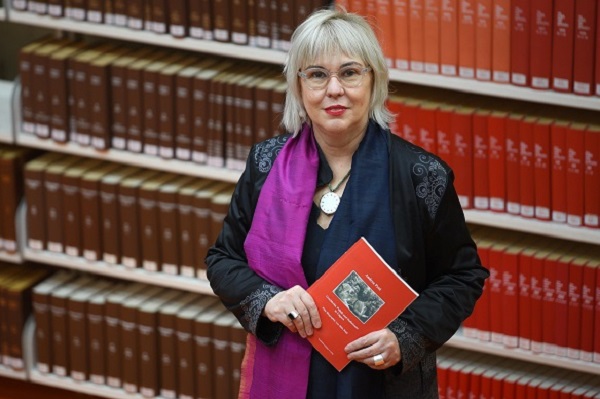 The Ukrainian Association for Jewish Studies is glad to congratulate Prof. Andrea Pető (Central European University) on awarding an honorary doctorate from Södertörn University (Stockholm).
By this decision, the Swedish institution has recognized Andrea Pető's significant contribution to gender research in Central and Eastern Europe. We want to mention that Prof. Pető also researches a wide range of topics related to the gender aspects of the Holocaust, memorializing the victims of the Holocaust, the history of antisemitism in postwar central Europe, etc.
You can find information on the decision of the Södertörn University's Faculty Board here.
On October 9, 2015 року Andrea Pető has given a lecture "Researching Perpetrators During World War II: A Comparative Perspective" at the MA in Jewish Studies Program at NaUKMA. It was organized with the involvement of the UAJS. You can find the video here. 
On May 27, 2015 prof. Pető also participated in the roundtable "Remembering the Holocaust: education practices and ways of development in modern Ukraine" at NaUKMA co-organized by the UAJS).
Photo: www.sh.se.